Saturday, March 7, 2015, 4pm
Ocean Beach, San Francisco, California
The invitation only gave the essential details…
"Meet at the parklet at Great Highway and Judah at 4pm (and don't be late).
Expect to be outside all afternoon/evening at the beach.
Bring the following items:
1. Backpack
2. Water
3. Sunscreen, sunglasses and hat
4. Warm layers (gloves, hat, sweater, scarf and warm socks recommended)
5. A cup or mug
6. Cutlery (fork, knife and spoon)
7. Headlamp or flashlight
8. Pocket knife (if you have one)
9. A hungry belly and an open mind!"
A group of 15 eager and supportive friends showed up for an adventure, and they trusted their afternoon to exploring Ocean Beach through their senses (taste, touch, sight, smell, and sound). A familiar site was chosen on purpose, to encourage us to experience this place at the western edge of our beloved city in a new way.
Photo by Christina Dikas
There is a long tradition of spending leisure weekend afternoons at Ocean Beach dating back to the Victorian era. And these incredible historic photos of our ancestors in their Sunday best picnicking at the beach provided inspiration for the day: Private Collector Images, Ocean Beach.
Ocean Beach, n.d. Image courtesy of Western Neighborhoods Project, Private Collector Images.
We walked barefoot and blindfolded to take in the feel of the sand, the smell of the ocean air, and the sounds of the waves. We guided each other and trusted our partners not to let us fall, or submerge us in the powerful waves…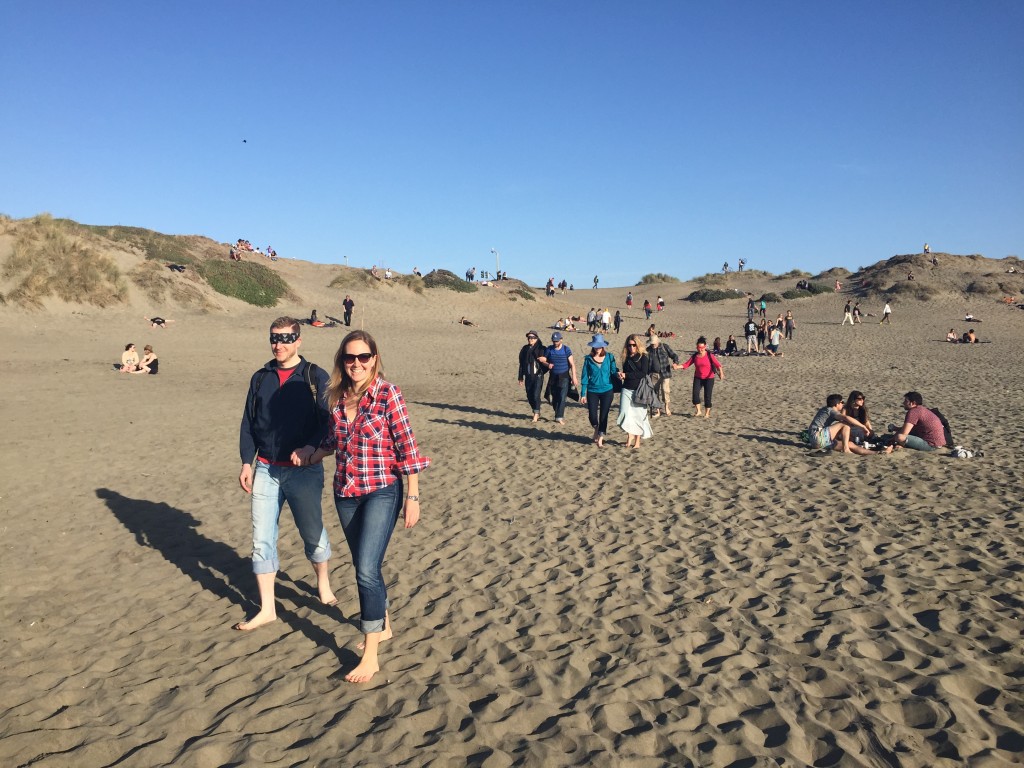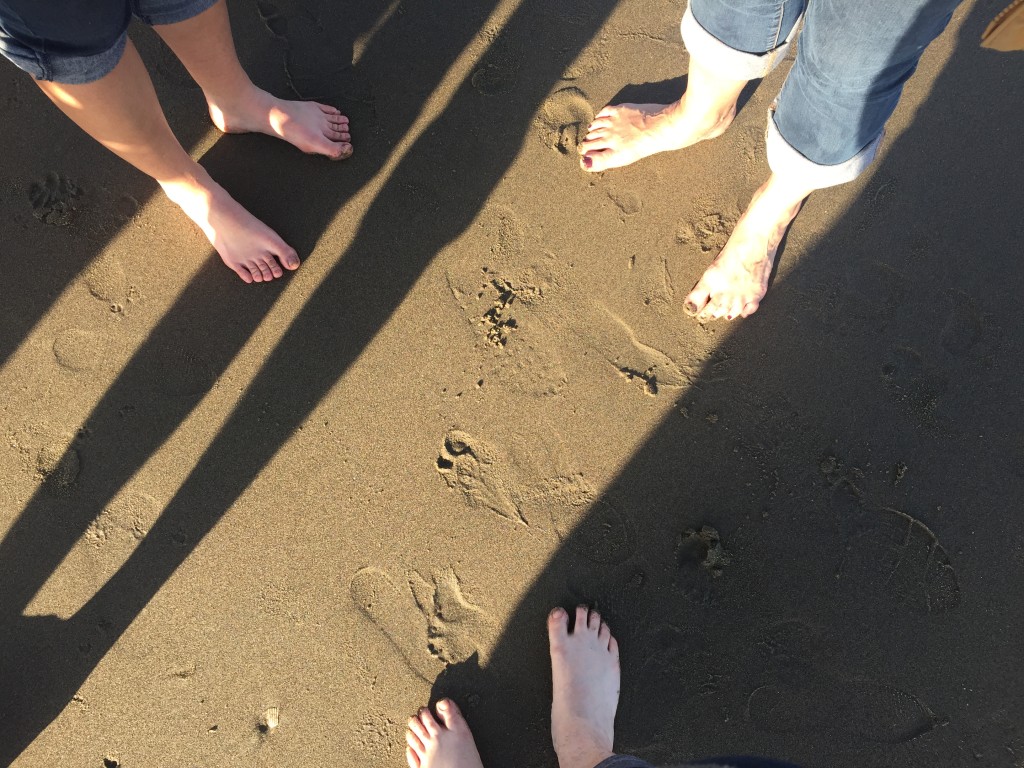 As the sun began to set, we set up our site for a picnic dinner and bonfire…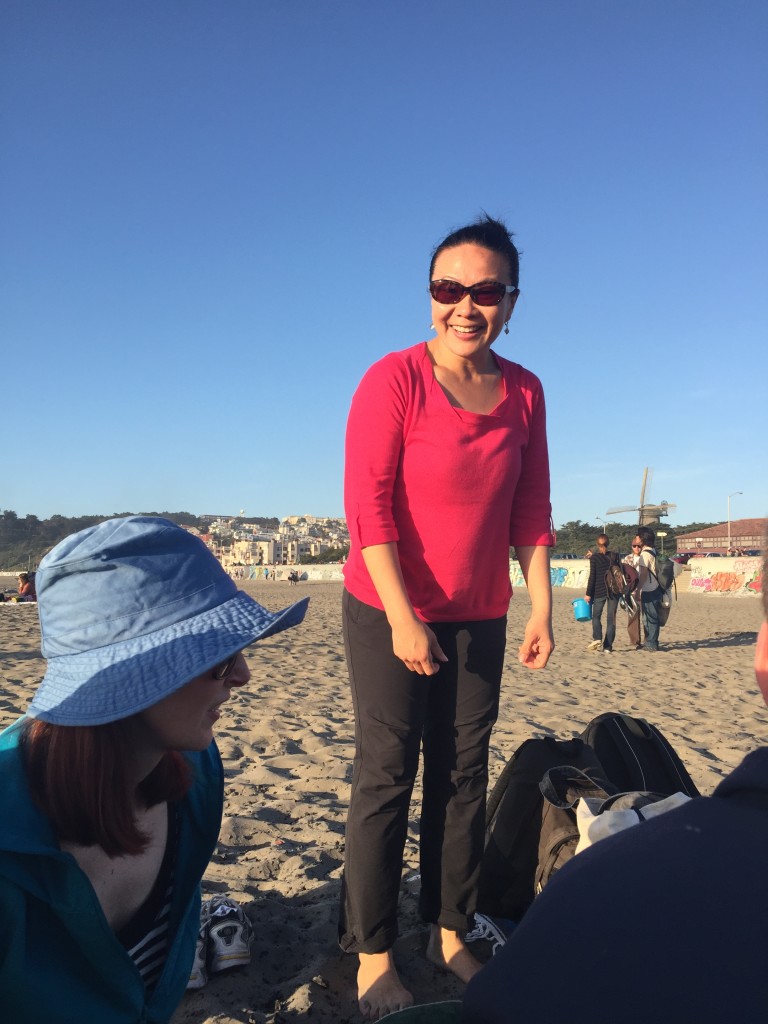 But first, we toasted….
We toasted the sunset with signature Daylight Savings Cocktails (made with my handcrafted Elderberry Elixir).
We toasted to celebrate the beginning of longer days and the approaching spring season.
We toasted to the day's adventure.
And we toasted to the opportunity to spend time with good friends exploring our beautiful city!
Photo by Holly Ames
Photo by Christina Dikas
Photo by Christina Dikas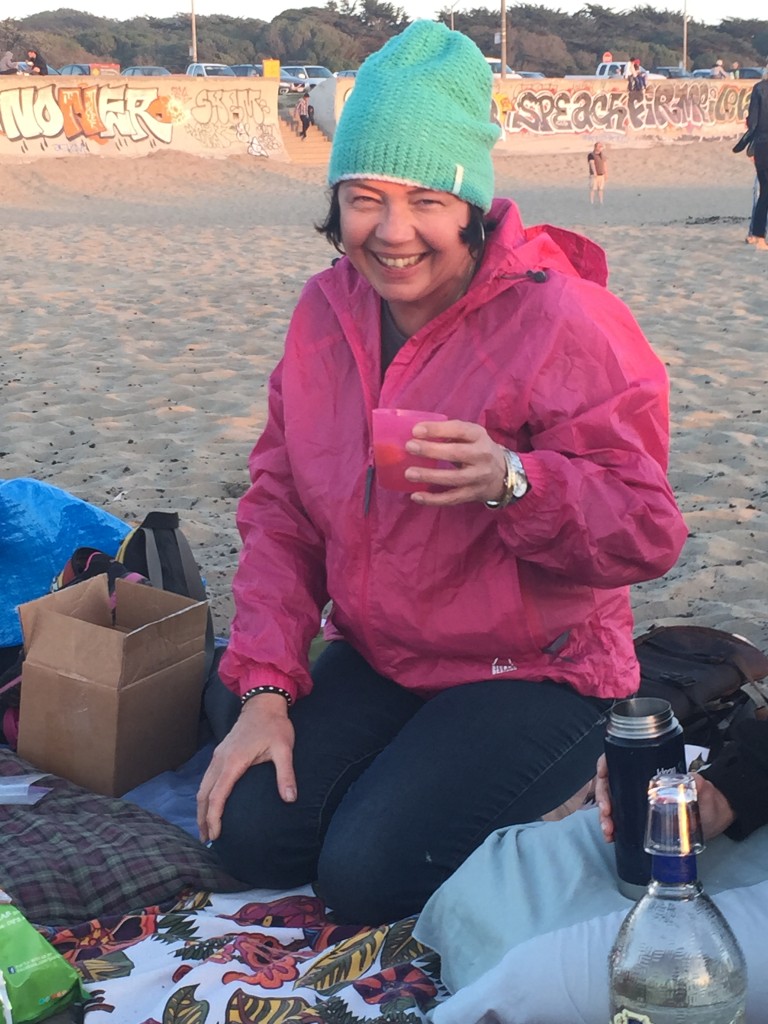 And as the daylight faded, we settled in…
Photo by Christina Dikas
We told stories, and laughed, and huddled for warmth, and cooked dinner, and roasted marshmallows, and created new memories together in this beautiful place.
Photo by Holly Ames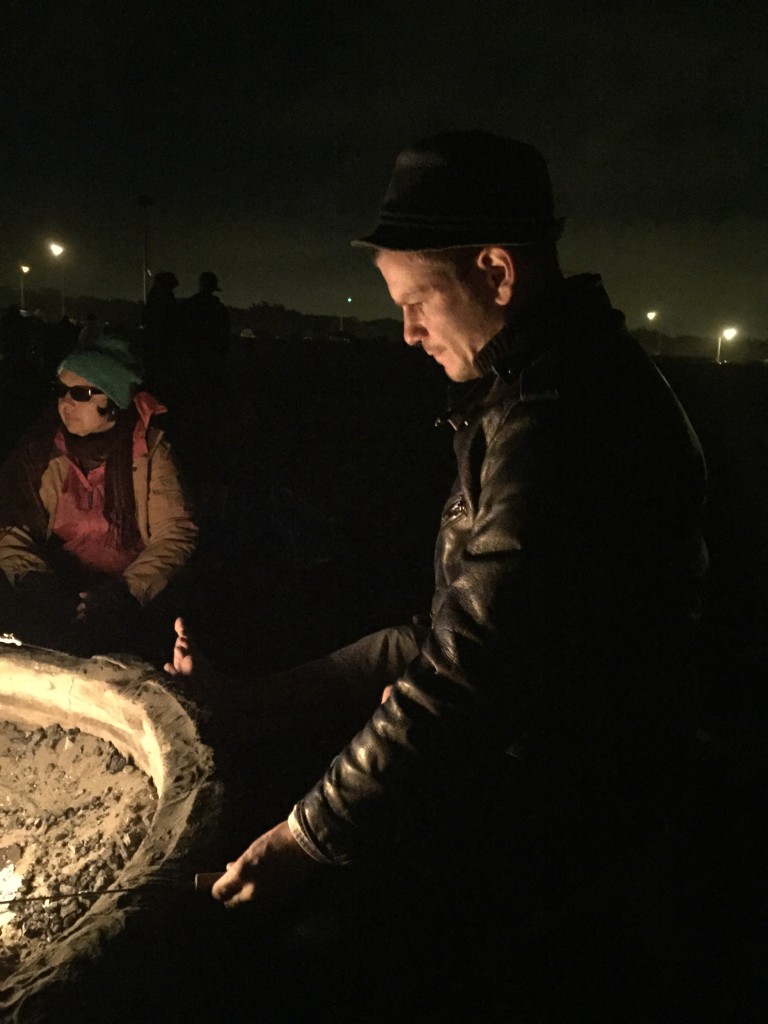 Photo by Christina Dikas
Thanks to Chris, Christina, Larkin, Jason, Liz, John, Caitlin, Kelly, Shannon, Johnny, Justin, Holly, Claire, Julia and Nick for this very special day!
>>>Save the Date! Secret Saturdays #2 will be held on Saturday, July 25, 2015 at a secret location near San Francisco, CA. (Hint: We will be biking to this location). Check back here and @sensesofplace on Instagram for updates.
—–
Cover photo by Christina Dikas. All other photos by Gretchen Hilyard except where indicated.